Facebook -- Be a fan! Add your vacation photos.  Check out where we go on vacation.  See  our vacation photos, plus get email updates from us on discounts and deals!
Direct Passport & Visa Services -- You DO NOT have to have a passport for most cruises!!!!! But sometime you need one and fast, that's where Direct Passport & Visa Services comes in, they can have you a passport in as little as 3 Days.
Homeland Security Website -- 'U.S. citizens on closed-loop cruises (cruises that begin and end at the same port in the U.S.) are not require to have a passport.' but don't take our word for it... check out the Homeland Security Press Release.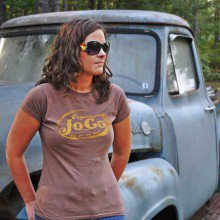 No matter where you travel, dig into your heritage and take along your JoCo pride with these cool, casual styles.
"Life to short to drink bad wine!" How about a private label for your wedding?...   
Listening margaritaville while you look at our website
causes... Mind Vacations!!!