Small World Travel  & Tours, LLC has been in business for over 30 years, as a family owned and operated cruise and tour agency. We pride ourselves on offering the best service & value you will find anywhere. Honesty and integrity are the corner stones of our company.
"I love living my life in flip-flops, I met a guy in the islands a while ago [who] told me he hadn't worn a pair of shoes in three years! I thought, 'Man, that's the life!' "  - Kenny Chesney
Paul Boucher (The Son) co-owner of Small World Travel & Tours, LLC has sailed on over 60 ships and has more then 20 years of experience in the cruise industry. He is one of the most knowledgeable and friendliest travel professionals you will find. He graduated from the University of Margaritaville with a Masters in Tailgating and a PH.D. in FUN.
"Find a job you enjoy, and you'll never work a day in your life."
                                                                       - Confucius
Fred Boucher (The Father): Co-Founder
"Wrinkles will only go where the smiles have been."
                                                             - Jimmy Buffett
Maria Boucher : Founding Partner 
Reagan Byrd
Reagan is a travel consultant who is willing to help you plan your dream vacation!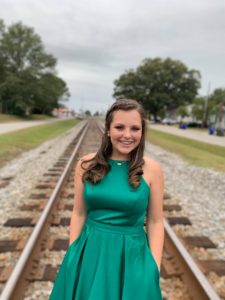 Laila Whitman
Laila is a rising senior at South Johnston High School. She is a local citizen in the small town, Benson NC. Laila is a travel consultant and administrative assistant!
Lydia Brocklehurst - Disney Vacation Specialist
For me, the love of Walt Disney World started in 1975. From early vacations at the original Polynesian Village with my parents and introducing the parks to my husband on our honeymoon, to making new memories with my children and now experiencing it all again through the eyes of my grandchildren. Disney has been there for my family and has supplied all of us with memories of a lifetime! With over 40 visits to 'the World' and 3 Disney Cruise Line vacations, Disney is certainly the #1 destination choice for us!
Watching the Disney travel industry grow and change over the years has been amazing. Yet there is still a LOT to be explored! How do YOU want to discover it all? Disney has something for everyone! Together, let's plan YOUR next Disney adventure!
"The way to get started is to quit talking and begin doing."  - Walt Disney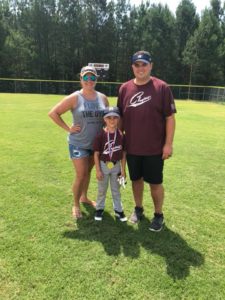 Ronnie Correia is a full time firefighter. He has a wife and two kids ages 15 and 8. He has a passion for sports and is really looking to make sports based travel a larger genre than it is. He just finished up his Masters degree in Adventure from Royal Caribbean university as well. He enjoys helping people put together trips that not only make memories for a life time but maximize your hard earned money!
Hi Mouseketeers! We are Shannon and Ashlynn, a mother/daughter team specializing in Disney destinations. Combined, we have vacationed at Walt Disney World and Disneyland 36 times and counting! Our family has visited on a shoestring budget, and on an occasional "splurge", so let us help plan a magical vacation suited for your budget. Our goal is for your Disney destination to be stress free from the planning process until you get home. Are you ready to create memories that will last a lifetime? Let's start planning today! 
Danny Lucas, proud father of three children, Daimon, Laken, and Sarah. A law enforcement officer full-time and an outside travel agent with Small World Travel in Benson.
 

Stacie Poste, Dream Vacation Planner

Hi!  I'm Stacie Poste.  I am a travel agent (specializing in Disney vacations) and a substitute teacher.  My husband and I, along with our dog Max, live in Selma NC.  I've always  been enchanted with Disney, but my love of planning Disney Vacations started with a family vacation in 2005 and since then, I have been addicted.

I love visiting Walt Disney World and cruising with Disney Cruise Line.   I understand the tremendous amount of time (and occasionally stress) that goes into planning a magical vacation to Disney Destinations for your family.  From staying up to date on the most recent Disney Destinations news, making resort reservations, dining reservations and itinerary planning, I can plan a Magical Vacation for your family and make the most of your Disney dollars.

In addition to being a Specialist in Disney Destinations, I am an Accredited Cruise Counselor from the Cruise Line Industry Association, a graduate of the Carnival Cruise Line University, a graduate of the Royal Caribbean University of WOW and a AM Resorts Master Agent.   Contact me to help you plan a magical vacation for your family.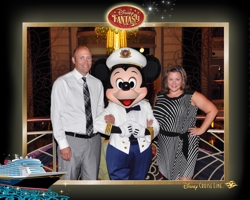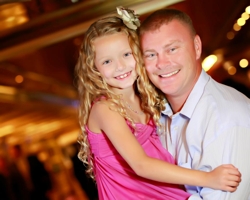 Hi!  I'm Candler Thornton.  I am a travel consultant (specializing in cruises, all-inclusive destinations and Disney Vacations) and a Fire Investigator.  I currently live in Wendell, NC and have been traveling extensively my whole life.  I've always been fascinated with cruising since I took my first cruise (Disney Cruise Line) in 1999.
I am a Disney Magical Travel Specialist, an Accredited Cruise Counselor from the Cruise Line Industry Association, a Graduate of the Carnival Cruise Line University and a Graduate of the Royal Caribbean University of WOW.   Contact me to help you plan a magical vacation for your family and friends.  I can be reached directly by e-mail (candler@swtandt.com) or by phone (919-795-8002)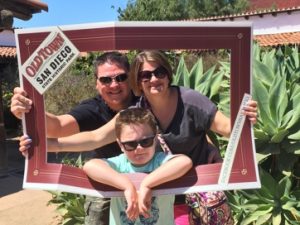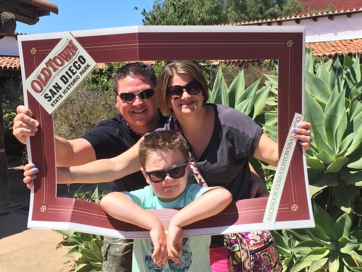 Hi, I'm Krista Fulkerson!  I am a Disney vacation specialist travel agent.  I am a stay at home mom after working in Accounting for a large corporation for 10 years.  My husband, Stephen, son Carter, our dogs Hines and Maggie and I live in Cincinnati, Ohio.  I took my first trip to Walt Disney World when I was 11 years old in 1989 and I have been to Disney over 35 times since.  I am passionate about Walt Disney World and Disneyland and keep up to date with all the Disney travel news and happenings. 

I am excited to be a recent graduate of the Disney Travel Professionals College of Knowledge and look forward to continuing my travel industry knowledge in the future.  I have helped others plan their Disney vacations, and friends have consistently given my contact information to others so I can share my tips!  I have been to Walt Disney World and Disneyland in almost every situation imaginable – as a child with my parents, on my honeymoon, several times as an adult without children, pregnant, and more than a dozen times with an infant through 7 years old. I love planning Disney and keeping up with all new and exciting Disney changes and expansions.

To me there is nothing better than sitting down with a blank sheet of paper and mapping out dates of travel, researching the resorts, making advanced dining reservations and booking Fastpass Plus experiences.  I love all of the little (yes, even the admittedly sometimes frustrating) details of Disney travel planning.  I would love to help you plan your magical Disney vacation, whether it's your first trip or if you've been as many times as I!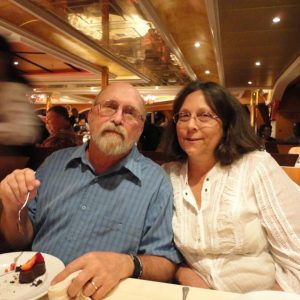 Pam Smith 
Hello! My name is Pam Smith and I'm so excited to helping you plan your next vacation! 
Me, my husband, and my daughter are all Disney World Lovers! We've been every year since 2012 and each year become more excited. My husband, Ricky and I have been married for 34 years and my Daughter Michelle, who is 25, is my Travel Side kick.
I'm so excited to help plan lots of great vacations for so many great families!  
Awards, Accreditations, and Testimonials
Benson Area Chamber of Commerce
Member: 1989 -- Present
Board of Directors 1997-2000, 2003-2007, 2012-2014, 2016-2018
Co-Chair "Downtown" Committee 2010-2013
Chairmen of the Board 2017             Benson Family of the Year 2013

Coats Chamber of Commerce
Member: 2005 -- Present

Carnival Cruise Line
1995--2003 Winner Circle Award
2004-- Present Top Account

Royal Caribbean International
2007 -- Present  Sales Achievement Award

GoGo Worldwide Vacations
Top Account Award 2007 -- Present
Cruise Lines International Association, INC.
Member: 1987 - Present
ACC - Accredited Cruise Counsellor
Johnston County Visitors Bureau
2007-2010 Board of Directors
2010-2013 Special projects Chairmen                                     2019-present Board of Directors
Celebrity Cruises
Azamara Cruises and Celebrity Cruises Certificate of Achievement 2009

Holland America Line
Master of the Art of Cruising  (4 Awards)    
Walt Disney World
Disney Specialist, Disney College of Knowledge              
Authorized Vacation Planner
Vacation Express 
Presidents Club -- Top account:
2018, 2019, 2020 

Earmarked 
Top Sales Performer: 
2015, 2016, 2017, 2018, 2019
Remember: When you call us you'll always be in direct contact with a knowledgeable expert.  We enjoy what we do and it shows. Just look at what our clients have to say about us...
"I have just returned from an awesome cruise with 15 other women! Small World Travel & Tours of Benson, NC was very helpful in booking this trip."  T. Massey - Selma, NC
"In Oct 2010 My non-profit organization Hopes N Dreams INC took 57 people who are intellectually challenged, disabled children, adults and family on a 5 Day Cruise to the Bahamas. Working with Small World Travel & Tours in setting this trip up was GREAT."  Dale Bender - Clayton, NC
"Thanks for putting up with us and for all of the added little extras that you did for us!"
Chris Hall - Fayetteville, NC
"For our honeymoon, my husband and I decided to go through a travel agent instead of booking it ourselves on the internet. We were referred to Small World Travel by some friends of ours, and it was definitely the right choice." D. Peterson - Dunn, NC
"You took care of all the details so we could relax and enjoy our trip."
William & Tammy Kenyon - Clayton, NC
"You will have all of my future travel business, and any referrals I can send you. Thanks for your patience and service."
Chip Johnson, Gray Inc. - Raleigh, NC
"Thanks so much for recommending and booking our Ireland tour. We had a great time!!"
Larry & Sue Frey - Fayetteville, NC
"Your thoughtfulness, thoroughness, organization, and expertise made everything so easy and fun."
Kevin Hendren - Richmond, VA
"Thanks to your upgrading efforts, we ended up with an Ocean Front balcony room instead of a garden window view."
Mark O'Brien - Chicago, IL
Want to see more... here's a link to more of our reviews on CitySearch and Yelp.